Scott Cooper, the President and CEO of Evolution Talent Agency, announced earlier this month that senior talent agent Brittany Mumford has been named the agency director for North Carolina's prestigious Evolution Talent Agency.
Scott Cooper has created one of the most extensive networks for newly developing talent in the United States. This achievement has lead to the expansion of his network to Canada, and the United Kingdom. With so much growth in store for 2013 Scott needed to assign some of his responsibilities to his trusted inner circle. The most notable change, Brittany Mumford's promotion to Agency Director was announced earlier this month.
Brittany Mumford started her career in the entertainment industry performing in local and regional theater in northeastern Ohio. Throughout her childhood she landed several lead roles in musical theater performances in over three dozen shows. In fact, she was a featured member of the nationally acclaimed show choir, The Great Expectations.
Brittany was also selected as a recipient of The National Arion Award, the oldest and most prestigious award for outstanding achievement by a high school musician.
Upon graduating from Twinsburg High School, Brittany moved over 1,000 miles away to continue to pursue her passion for performance. She earned a Bachelors degree from The University of Central Florida in Theater with a minor in Film. Loving the opportunity for growth in the Central Florida market, she stayed there and worked for Walt Disney World for nearly 10 years, gracing the stage and appearing as several faces of Disney royalty. This is also where she became eligible to join the Actors' Equity Association.
Brittany has had contracts and performed as Belle (Beauty and the Beast), Cinderella, Mary Poppins, Princess Aurora (Sleeping Beauty) and Jane Porter (Tarzan); performing in several shows and parades such as Cinderellabration, Storytime With Belle, Cinderella's Surprise Celebration, Fantasmic!, Share a Dream Come True, SpectroMagic, Stars in Motorcars as well as several commercials, television specials, special events and press events. She also performed as a headliner and lead singer (Miss Jewel) in Capone's Speakeasy Dinner Show and Cabaret.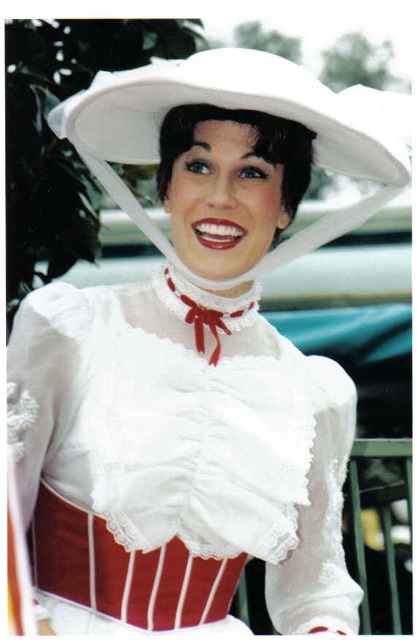 It was not until she left Central Florida and moved to Charlotte, NC that she realized it was time for a career change to the other side of the industry.
Brittany took a moment to tell us how her experience with Disney has helped her prepare for her new starring role at
Evolution Talent
Agency.
"Disney is the largest entertainment company in the world, so to be a part of it for so many years allowed me to network and learn many different aspects of the industry. I was under Equity contracts so I had to learn the Equity rules and regulations and how to negotiate my own contract terms and pay. I had to audition for every role and show that I performed in and then had to endure yearly contract negotiations and the possibility of not being offered another contract and being without a job. It helped my audition skills, interview skills, performance skills and leadership skills being the Equity lead at my stage. Because of my experience there I can be empathetic with the actors, having been there and fight on their behalf for the best possible contracts and rates," says Mumford.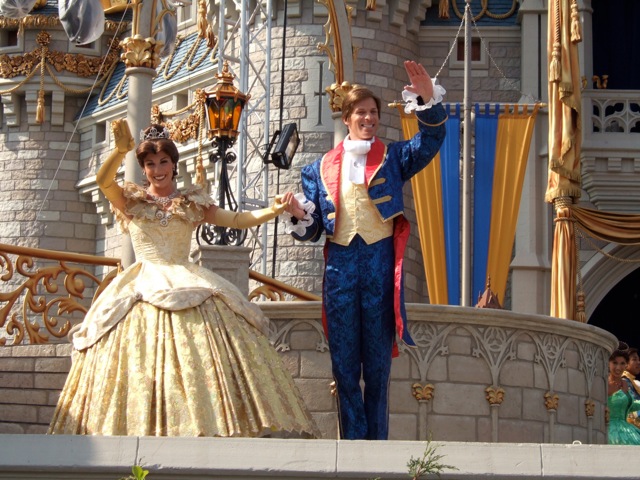 Scott and Brittany have had the opportunity to work together on various levels and on numerous projects. It's fair to say that Scott has been a mentor and truly groomed her for this position over the last 5 years.
We asked her how Scott has influenced her and she shared this with us, "Scott is such a talented and amazing boss and friend. He has taught me that reputation is everything in this industry and once you lose it, you cannot repair it. This philosophy is the driving force behind every decision that we make. How Evolution Talent is viewed by industry professionals and clients will forever determine our success."
Brittany started her career at Evolution in 2008 as the Director of the Children's Division. After networking and building a stable clientele base, the Children's Division at Evolution celebrated a noticeable increase in bookings.
In April 2009, Brittany was promoted to being the Senior Booking Agent and put in charge of all bookings agency wide. While in this position, Evolution's bookings have seen an increase of more than 50%, making Evolution one of the leading agencies in the Southeast.
Brittany has booked actors in major film and television projects such as
The Hunger Games
, Twilight Breaking Dawn Pt. II, Iron Man 3, We're The Millers, Homeland, Banshee, Revolution, Rectify, Drop Dead Diva and Vampire Diaries. She has booked actors in regional and national commercials for Coca Cola, Verizon, Budweiser, Burger King, Bojangles, Walmart, ESPN, Bank of America, PNC Bank and Lowe's Home Improvement.
She has booked models for work with companies such as Belk, Wrangler, Hanes, MAC Cosmetics, Britax, Brica INC, Früsh, Hamricks, CWD Kids and Southern Bride. Brittany believes in seeking, establishing and fostering client relationships so that they can continue to grow. Her organization, attention to detail, industry contacts, client relationships and positive work ethic has launched her as one of the most respected professionals in our industry.
While Brittany is now running the entire agency, she will still continue to handle her normal bookings and clients as always. Because of her background and training she knows how to spot talent and how to put them in front of the right people to give them the opportunities they need to be successful.
Brittany has a clear vision for the agency and the direction she wants to steer the landmark agency, "Evolution has grown so much in the 5 years that I have been here, not only in clients and bookings but in our standards and quality of business and performance. I would like for our agency to continue to go in the direction that it is currently headed. I want to represent only the top qualified, trained and skilled performers and models. I would like to be known throughout the industry for our standards of quality and caliber of talent," explains Brittany.